For companies looking to improve their recruitment practices, the question is bound to come up:
What is a headhunter, and how does headhunting work, exactly?
How is a headhunter distinct from any other kind of recruiter? 🤷‍♂️
How can a headhunter help my company? 🤷‍♀️
There are many answers to this question, primarily rooted in the fact that headhunters actively reach out to passive candidates and facilitate turning them into future employees.
Given that 70% of the global workforce is made up of passive talent, this skill is undeniably valuable.
In this article, I'll break down the benefits of investing in external recruitment support from a headhunter.
I'll define the term, and we'll explore the ins and outs of the headhunter's role in the hiring process…
Contents
What Is a Headhunter? 🌏👀
A headhunter, sometimes referred to as an 'executive recruiter', is an individual that works in a specialised subset of external recruitment.
To give you a refresher:
Internal recruitment = Hiring from within your company by promoting employees/transferring employees to new departments/re-enlisting formerly retired employees/bringing freelancers on full-time.
External recruitment = Hiring from outside of your company and onboarding new employees by advertising jobs/hiring a headhunter or recruitment agency/responding to employee referrals.
Headhunting, also known as 'executive search' (fancy, eh?), is all about looking for either specific, niche skills or high-level, expert skills. 🔍💼
Headhunters take a hands-on approach to external recruitment.
If hired by your company, they'll identify and reach out to candidates on your behalf in search of a match.

They're particularly well-suited to situations where a higher-up position needs to be filled, and it needs to happen urgently. ⚠️
This is because headhunting is faster, in almost all cases, than widely advertising a role.
(An important factor when each vacancy costs the average company upwards of $500 a day.)
Let's dig deeper into what a headhunter's job entails…
What Does a Headhunter Do?
A typical corporate job offer attracts an average of 250 applications.
250!
If that doesn't seem like a lot in abstract terms, take a second to picture all those applications printed out on paper and piled high on a tired hiring manager's desk. 📑🥲
I could cry thinking about it.
Sorting through those resumes to find truly suitable candidates is bound to be a battle and a half. ⚔️
This is where a headhunter comes riding in to save the day (or, at least, to save you and your company a substantial amount of time and effort).
Headhunters do the legwork for you and connect strong candidates with searching companies.
They're usually very communicative, charismatic and confident in their work – after all, this is what the job demands.
Hiring a headhunter without these skills to represent your company would be akin to hiring a lifelong vegetarian as a butcher. 🥕
The daily roles and responsibilities of a headhunter will likely include the following:

– Meeting, communicating and negotiating with clients

– Meeting, communicating and negotiating with candidates

– Keeping everyone in the loop with regular updates

– Working to deadlines

– Conducting intensive candidate research

– Vetting, screening and reference-checking candidates

– Introducing candidates to clients

– Staying administratively organised and on top of the client roster

– Keeping up with the latest recruitment industry trends and developments (particularly important for sector-specific headhunters working in a niche market)
As noted above, headhunters might work in a specific sector, or they might operate more generally.
They can be office-based, home-based or mobile, but some of the most renowned headhunters in the world are the ones that are willing to travel far and wide to source the ideal fit for a role in person. 🗺
How Does Headhunting Work?
Headhunters don't do any actual hiring.
They hand off the final choice to you, and you decide whether a candidate is as suitable as they believe them to be.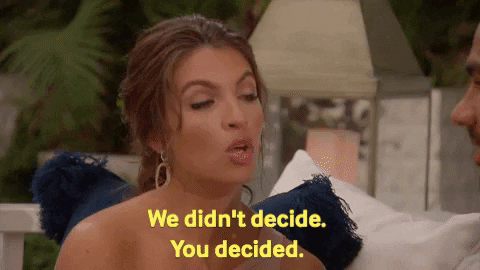 But as you might have realised if you've been in the game for a minute or two… It isn't the hiring that takes the time.
It's writing the job advert (something AdBuilder is ready and waiting to help you out with, by the way 😉).
It's ensuring the advert is as inclusive as it can be with language-checking plugins like AdGrader.
It's listing the advert and, in many cases, paying to boost its visibility.
It's sorting through that huge pile of applications and narrowing down a pool of ideal candidates.
AND it's keeping jobseekers and applicants in the loop and happy as you do all of this.
49% of surveyed respondents said they had declined a job offer as a result of a poor experience during the recruitment phase, and when an offer is declined, the hard work starts all over again!
In short, little tasks add up quickly to a lot of hours.
If you can cut down on that stage of the recruitment process and make candidate experience the responsibility of someone else for a while, you'll cut down on about two thirds of the job that is securing a new external hire.
Plus, organisations that invest in a strong candidate experience improve their hire quality by 70%.
Win-win.
At this stage, you might be wondering:
What makes a headhunter different from a good ol' classic-style recruitment agency?
They have the same ultimate goal, don't they?
Filling the roles that your company needs filling!
The answer is a "yes, BUT".
Yes, BUT the ways in which they help you to get there aren't the same. 🚫
Determining the difference between the two is the best possible way to figure out which would be better suited to the hiring needs of your company…
The 4 Key Differences Between Headhunters and Recruitment Agencies
1. The Sourcing Process
Agencies are reactive, and headhunters are proactive. Agencies list on job boards, social media sites, CV databases, industry blogs and the like. Jobseekers (usually active jobseekers) then come to them to apply for the role.
Headhunters, on the other hand, are the ones to go to the potential candidate, allowing them to access an entirely different base of people who aren't actively searching for a job (aka passive jobseekers).
2. The Time It Takes To Source
This can differ hugely for both recruitment agencies and headhunters, but headhunters tend to have more control over the timescale as they're actively seeking recruits and building a shortlist, rather than waiting for applicants to roll in.
3. The Fee Structure
Headhunters are usually paid in three instalments for their focused work and deep research into each role, narrowing down a candidate pool and thoroughly vetting each name in that pool.
Recruitment agencies are paid on commission, advertising a wider range of roles along with other sites and sources with the awareness that not every role is going to be filled through them.
4. The Types of Position Filled
Agencies recruit, as mentioned, for multiple roles at once.
These roles tend to be less high-level and specialist in comparison to the roles that headhunters focus their energy on.
As headhunters are more costly and provide a more in-depth service, they're ideal for filling executive positions and sourcing unique skill sets.
How Does a Headhunter Make Money? 💸
Wondering what a headhunter's fees will add up to and why?
On average, the cost of hiring a headhunter totals up to about 30% of the candidate's first year salary.
Looking into the usual fee structure and how these costs break down, we can see that they come in three evenly distributed instalments of 10% each:
The first instalment – This instalment is an upfront retainer that will be charged ahead of the extensive research that a headhunter will conduct before producing a fully-checked-and-balanced shortlist of candidates for you to interview and select from.
The second instalment – This instalment will be paid when the shortlist of candidates is presented.
The third (and final) instalment – This instalment will be paid following the successful hire of a person from the headhunter's shortlist.
Some headhunters will also charge expenses on top of these instalments.
It's not cheap to hire a headhunter, and I'm here to be fully upfront about that with you.
But here's the thing:
A headhunter could offer you a really strong return on your investment if hired to fill the right position.
A headhunter could hand you the perfect candidate for a crucial executive role, for example.
A candidate who, as an employee, would perform well enough to make up for that financial loss in no time. 📉📈
In short, headhunters make their 30% by working hard, researching deeply and taking a huge amount off of your company's plate.
How Do I Hire a Headhunter?
Hiring a headhunter is something that you should do in steps to ensure you cover all your bases along the way.
Here are your steps:
1. Make sure that a headhunter is 100% the correct choice for your company, and for the particular role you're aiming to fill.
2. Search for headhunters operating in your specific sector of industry, and if you find them, put them at the top of your list of potentials.
3. Research every headhunter on your list of potentials and narrow it down to a favourite. Discover who they are, what they do and how they're perceived by existing/previous clients.
4. Talk with the headhunter. Get a sense of whether you feel understood and heard – both personally and in terms of your company's ethos and culture – by them.
5. Triple-check you've got the budget to head into this type of financial commitment before you make your move.
6. Seal the deal and set your headhunter to work.
The most important step of all will be ensuring that you're able to trust the headhunter you're working with.
Not only on a personal level but in terms of their ability to get the job done, and to get it done effectively and efficiently.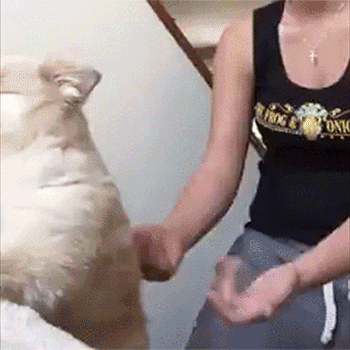 This infographic should help with that…
Do I Need to Hire a Headhunter?
Employing a headhunter is one of many methods by which a candidate's hiring and onboarding process with your company can be enhanced.
This MATTERS in a recruitment landscape where 69% of employees are more likely to stay with a company for three years or more if they got off on the right foot and enjoyed a great onboarding experience. 🦶
How do headhunters do it?
In two ways, really.
For one, they cut down the time the process takes, which is a win all-around. For two, they make people feel uniquely valued.
What could better convey a candidate's worth, after all, than being specifically recruited and noted as suitable for a role by an expert in the field?
Still, though headhunters can do you a world of good, they won't always come cheap.
If you're looking for ways to reduce the cost of job advertising, for instance, a headhunter will technically help you to do this, but all of that money will be re-invested into their services.
There's no set answer to the question, "Do I need to hire a headhunter?"
There's only what meets the needs of your company, and what doesn't. 💗💕
Assess carefully, with all the information you've gathered from this sweet blog o' mine, whether a headhunter would be a good option for you.
Would the help of a recruitment agency better suit you, perhaps?
Or would you be best placed investing in improving your recruitment efficiency through your first point of contact with candidates – your job adverts?
Keep Investing in Improving Your Hiring Process, and Your Company Will Enjoy the Rewards ⏫
With 73% of candidates in agreement that looking for a new job is a highly stressful experience, streamlining your hiring and onboarding process is a must.
Make things as quick and painless as they possibly can be, and your future employees will thank you.
(⬆️ Your absolutely shook applicants when the hiring process doesn't take a million years and they actually get communication and updates along the way. ⬆️)
For your company, that might mean hiring a headhunter to source the best candidate for a senior role.
Or it might mean investing in other stages of the process – speeding up the time it takes to secure an external hire via job sites like Indeed, for instance.
If that's the aim, AdBuilder's job advert building platform is extremely well-equipped to assist.
The better your job ad, the more quickly you'll pull in applications.
The more quickly you pull in applications, the more quickly you'll find you're able to fill the open position and remove the job listing.
For more ways to improve your hiring practices, stick around on our blog and discover the following posts: