Creating a sample job vacancy advertisement that ticks all the boxes takes time, effort and practice.
It's also the BEST possible way to ensure that your job ad is successful and attracting the most suitable candidates.
86% of surveyed recruiters agree that the hiring industry is currently a candidate-driven market.
The job advertisement template that you create should reflect this fact.
So, how do you do it?
How does the sausage get made? 🌭
As the Founder of AdBuilder, I spend a lot of time researching and experimenting with job ads.
And today, I'm going to spill the beans and reveal the ultimate template for job advert success.
Be warned: It's full of juicy secret ingredients.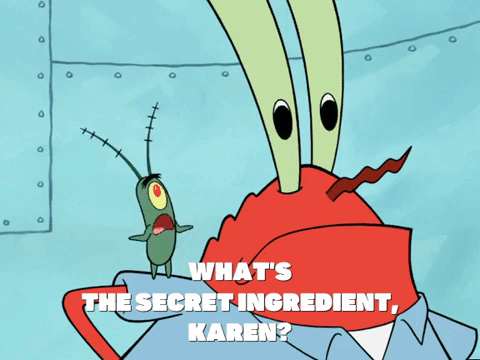 Contents
A Free Template for a Job Advertisement
When you need to create the perfect job advert, a template is a perfect place to start.
Whether you're a small business or a dedicated recruitment agency, developing a standard format for your job advertisements is crucial.
Why? Because a template means that:
A consistent tone of voice will be applied across the board, improving the quality of your job adverts.
The same standard of quality will be met with each job ad.
No crucial piece of information is missed, as the template will account for everything.
INSERT SEARCHABLE JOB TITLE HERE

INSERT A BOXED-OFF SECTION HERE
Include the following important information:
Salary: How much the job pays, either hourly or per annum.
Job Type: Whether the job is part-time or full-time, temporary cover or permanent.
Location: Where the job is located.
Sector: Which sector the role is based in.

INSERT 3 TO 4 LINES INTRODUCING THE JOB HERE
Remember to be concise, consider candidate wants and needs, and sell the unique features of the role.

INSERT THE RESPONSIBILITIES OF THE ROLE HERE
Don't overload the candidate with information. Share everything that they need to know at this initial stage.

INSERT THE CANDIDATE REQUIREMENTS HERE
List the experience and education levels that would make a candidate right for the job.

INSERT DETAILS OF THE JOB PACKAGE HERE
Re-state the salary and briefly detail the benefits on offer.

INSERT COMPANY DETAILS HERE
Briefly describe the company ethos and background.

INSERT A CALL TO ACTION HERE
Offer a direct link to apply, inviting candidates to click through then and there.
If you don't have the time to craft your template for job advert success, consider using a job advert builder to meet high recruitment standards more quickly.
How to Write a Job Advert
Job advert writing is one of the earliest, most fundamental stages of recruitment.
Yet, it's often overlooked.
Think of it this way, if you spent thousands of pounds customising your car, but the engine couldn't ignite and set everything in motion, would it be a waste of money?
Yes. It would be. 🙀
Your job advert is the thing that sets the whole recruitment process in motion.
If you're not attracting the right kind of candidate at this stage, you're probably going to end up hiring the wrong person for the job.
Small, easy-to-miss inclusions like employee benefits or career progression opportunities can make or break a candidate's decision to apply for a job.
So can something as seemingly insignificant as poor formatting.
Daily mobile internet usage levels are rising each year among 18 to 32-year-olds.
If a job ad isn't optimised for viewing on both desktop and mobile platforms, it won't meet the needs of Millennial and Gen Z jobseekers.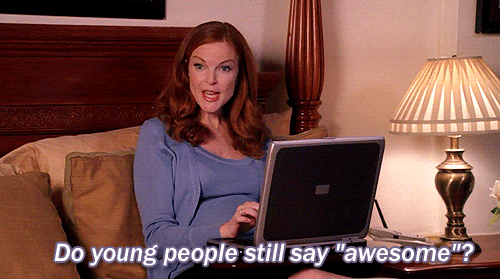 You can nail the writing of your job advertisement template and attract world-class staff by asking yourself the following five questions:

– Is My Job Ad Focused on the Candidate?

– Does My Job Ad Include All the Necessary Information?

– Is My Job Ad Succinct and Well-Structured?

– Is My Job Ad Searchable?

– Is There a Strong CTA at the End of My Job Ad?

"The wise man doesn't give the right answers, he possesses the questions" – Claude Levi-Strauss
The Ideal Format for a Job Advertisement (Online) 🧑‍💻
Let's take a second to break down how we created our free template for job advert success.
How did we know what to include and in what order?
The short answer is that we did a lot of research.
Since founding AdBuilder, I've made it our constant mission to be right on the pulse of recruitment and advertising trends. 📈📉
And we are.
Our ultimate template is optimised for online use.
And with the help of the latest data, we've been able to list information largely in order of how important it is to the candidate.
For example, salary appears early on in the structure and was ranked most important by 61% of those polled by LinkedIn, with responsibilities and requirements tied for second place.
Here are all the key features of a good job advertisement that'll help you attract a highly talented pool of candidates.
The Job Title
First things first, you'll need to kick off your job listing correctly with a job title that's specific, but searchable.
Include useful details that'll narrow down the candidate pool, like "Senior Copywriter" rather than just "Copywriter".
On the flip side, don't include more niche terms like "Mid-Weight Copywriter" or you might miss the mark altogether.
Yes, there's room for creativity in ad writing.
No, you can't make a job title anything you like.
Why? For two key reasons:
🕵🏻‍ Using a unique job title might feel like a good way to seem dynamic and exciting, but it could have a huge negative impact on the searchability of your ad.

🧩 If you want candidates who are relevant to the job role, you need to be certain that you're advertising the role accurately. The job title is your first chance to hit the nail on the head.
The Location 🏝
Not many people will apply for a role if they don't know where it's based.
Including a location is an absolute must for any type of job ad.
There is one location-based trap that lots of hiring managers fall into, though: Chucking the location into the job title, thinking the added specificity will help.
It won't!
Most job aggregation sites will automatically add the location to the title when it's included in the advertisement.
If you've already put it in there, the Google algorithm might respond to your accidental keyword stuffing by tanking your search engine rankings.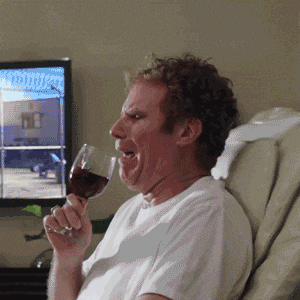 The Salary
Another must-include.
As I mentioned above, this is the top priority for candidates.
And duh?
Don't we all want to know what we're going to be paid if we apply for a job?
It's not just the LinkedIn survey that comes out with these results.
In 2017, a First Recruitment Group survey found that pay was the top priority for 90% of jobseekers.
Don't keep them waiting.
Give up the goods and state the job's salary early in your ad.
That way, candidates looking for a different salary won't waste any of your time or resources by applying.
An Attention-Grabbing Intro
Capture candidate attention with a few clear, concise talking points.
This will also be your first slightly longer-form moment to flex your tone of voice muscles.
Don't focus too much on the company, other than staying true to the voice of the brand.
Try to put yourself in the shoes of the candidate and ask:
What would I want to know?
What about this job would interest me the most?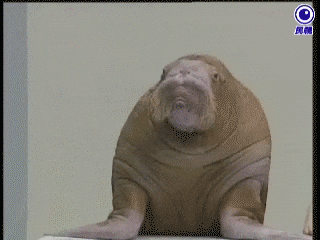 The Responsibilities of the Role
What does the job entail?
Make sure this section isn't a copy-and-paste of the job description, as keeping it snappy is much more of a priority in a job ad.
Don't list too many responsibilities and make sure that all the ones you do include are entirely relevant to the role.
Recruitment gender bias research shows that women won't apply for a role if they don't fill 100% of the criteria, whereas men will apply if they meet just 60%.
The Requirements for the Role
Make sure you indicate the difference between absolute requirements and preferences.
A requirement is something a candidate must possess to apply for a role, like a degree in a certain field.
You won't consider them without it.
A preference is something you'd like a candidate to have, but it won't make or break their application if they don't.
For example, you might express a preference for a candidate with three years of experience and end up hiring an extremely competent and professional candidate with only two.
Other factors matter more than preferences.
So, if your job ad is already looking a little long when you reach this section, consider missing them out. 🤷‍♀️
The Benefits Package
List the range of employee benefits on offer in this role.
Also, be sure to mention career progression opportunities.
According to Reed, there are five things that every candidate wants from a job ad:
Information about salary (as we've touched on already, this is a huge priority for jobseekers)
Information about the work-life balance
Information about the company culture (coming up next!)
Information about employee benefits
Information about career progression opportunities
Company Details
Strike a balance here and don't give too much information away.
Just share the most important stuff and remember that 74% of candidates will research the company before applying.
The All-Important CTA 📞➡️
End on that crucial call to action.
Previous AdBuilder research discovered that just including an "Apply Now" button at the end of an ad makes a huge difference, increasing application rates by almost 22%.
The Ideal Format for a Job Advertisement (Newspaper) 🗞
If you're kicking it old school and looking to advertise in a newspaper, there's some stuff you'll need to bear in mind – though much of the above will still apply.
Keep it Short and Sweet 🧁
This advice applies online, but with limited print space available, it's even more important when you're creating a newspaper template for a job advert.
Advertise for the Right Roles, in the Right Place 🎯
Advertising in a newspaper can be an effective local hiring method.
If, for example, you're advertising a job in the Shropshire Star, you're unlikely to receive many applications from outside of Shropshire.
Be sure you're targeting the right industries and paying for advertising space in the most relevant papers.
Get the Attention of a Different Target Audience 👂
Looking at newspaper readership by age, a clear pattern emerges.
The older a person is, the more likely they are to pick up the paper.
If you're looking to target an older demographic, you could try newspaper advertising.
Don't Forget About Online Newspaper Advertisements 🤯
In our amazing, ever-more-digital world, online newspaper job ads are out there.
As the recruitment landscape changed with the internet, many newspapers partnered with job boards to list their jobs online.
Other Things to Consider
As you get to work crafting your perfect job advertisement template, there are a few more things to think about…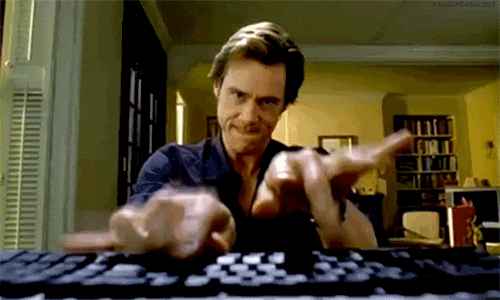 Job Advertisement SEO
I've already talked about the importance of a searchable job title.
But what I haven't touched on yet is good old keywords.
If you're looking for some recruitment SEO inspiration, you can find out how to optimise your job advert in just 10 minutes in my previous blog.
Just remember not to sacrifice readability by stuffing your adverts to the brim with keywords – this is only going to put off quality candidates.
Job Boards
Once you've birthed a beautiful job advert baby, you want to make sure it's going to get seen by the right audience.
That's why you'll need to make use of all the best UK job boards and advertise in all the most appropriate places for the role.
Breaking the Mould
Sometimes moving away from the standard structure of a job advert is okay.
There are ways to be creative and still get your ads seen.
For example, back in 2012, IKEA Australia sent home "Career Instructions" inside the flatpack furniture of shoppers to recruit new employees from their customer base. [This is a video so could include a video link]
And it worked! 🥳
In a less extreme change from the norm, you could try including some visual elements in your job adverts.
51% of survey respondents said they would be more attracted to a company that had job postings with visual elements like images included, rather than a company that didn't.
Sample Job Opening Advertisements That Rock 🎸
How about some really great examples?
Let these high-quality job adverts inspire you to create the perfect job ad template.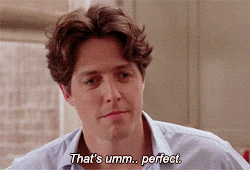 Sample Job Ad #1: Sales Executive (from Coburg Banks)
Three Things This Job Ad Does Perfectly 👌
It boxes off crucial info right at the start so that candidates don't waste their time attempting to find simple stuff like location and salary.
It includes very specific and relevant responsibilities, clearly unique to the role, rather than just copied from a previous listing.
It features a large, eye-catching "APPLY" button, reminding candidates to take that leap.
Sample Job Ad #2: Specialist (from Apple)
Three Things This Job Ad Does Perfectly 👌
It reminds candidates that this is a multi-location role at the top and bottom of the advertisement and prompts them to action with a "View All Locations" button.
It reminds candidates that this is a multi-location role at the top and bottom of the advertisement and prompts them to action with a "View All Locations" button.
It reminds candidates that this is a multi-location role at the top and bottom of the advertisement and prompts them to action with a "View All Locations" button.
Sample Job Ad #3: Shop Assistant (from Coburg Banks)
Three Things This Job Ad Does Perfectly 👌
It includes important additional info in a "Please note" at the top of the listing, so candidates don't have to waste time searching.
It includes important additional info in a "Please note" at the top of the listing, so candidates don't have to waste time searching.
It includes important additional info in a "Please note" at the top of the listing, so candidates don't have to waste time searching.
Over to You
Well, here we are.
I've handed over my ultimate template for job advert success and I've explained exactly why it's structured the way that it is.
Now it's up to you.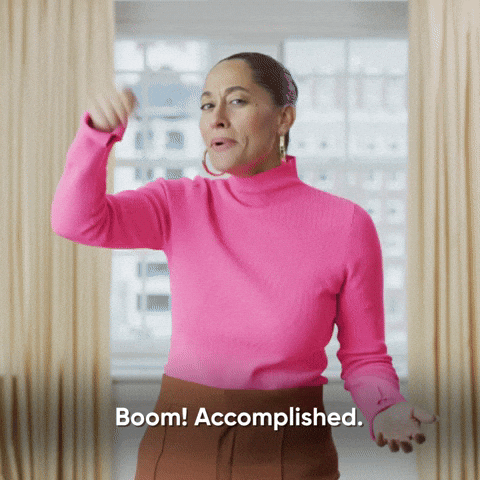 If you're still struggling to get your head around writing consistent, quality job adverts, know that the AdBuilder team are here to support you.
To learn more about improving your recruitment processes, check out some of our other blogs: