"Out of sight, out of mind" is an idiom we all know.
It's also very relevant when it comes to posting job adverts.
With so many job boards and the power of Google for Jobs rankings to think about, writing a fully optimised job advert is becoming a skill in itself.
It only takes one small factor and your job advert is bumped to page 2 of Google or a popular job board.
And let's face it, who looks at page 2 of anything these days?
In this article, we address the elephant in the online recruitment room – providing practical tips on how to get your job advert higher in search results on job boards and Google for Jobs.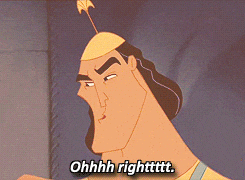 Contents
The Importance of SEO in Recruitment
Why start with 'the why' instead of 'the how' you ask?
For one simple reason…👇
42% of recruiters openly admit to making no effort to optimise their job adverts to be found by potential candidates.
Now, we're not here to point fingers – *cough* Karen *cough*.
But this is a growing theme in the recruitment industry.
(Hence why we created AdBuilder for agencies 😉.)
In today's digital world, recruiters can't afford to ignore the power of search engine optimisation (SEO).
When mastered, generating relevant job seekers in a short space of time is a piece of cake.
While paid job board services and pay-per-click (PPC) are great ways to achieve higher online placements, they can significantly impact your profit margin.
This is particularly true when you're trying to recruit a qualified professional in an industry struggling with a skill and talent shortage.
Instead, we're going to focus on the process of gaining more free organic traffic to your job adverts using two methods:
Google for Jobs
Job boards/job sites
Let's explore.
The Importance of Job Advert Optimisation on Google for Jobs Rankings
Did you know that 30% of all Google searches are employment-related?
Yep, you read that right.
To put that into context, that's about 300 million searches per month by active and passive job seekers.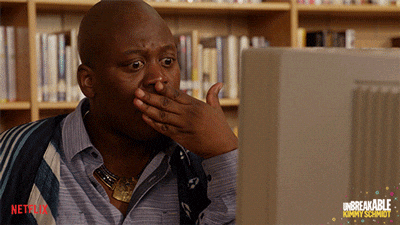 Like anything, Google is the first place we go to help solve life's biggest mysteries. Or in this case, search for job openings.
In fact, according to CareerBuilder, almost 75% of passive and active job seekers start their job search with a search engine.
(Yep, another mind-boggling fact!)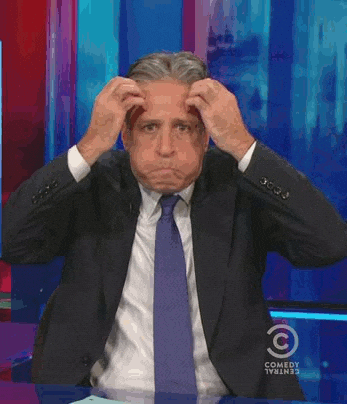 One of the biggest problems recruitment agencies have with job adverts is trying to get it ranked above similar opportunities.
Or in some cases, the same ones.
If you think about it, the current online job advertisement process is an intricate and challenging process.
Not only do you need to write a job description, create a job advert and then market it.
But you often have to compete against other agencies.
Without following the right recruitment SEO steps, job seekers might come across the same position about five or six times before they get to yours.
It's the survival of the strongest SEO. 💪
Google for Jobs is designed to provide clear and usable navigation of aggregated job opportunities which the search engine believes is the most relevant to the search criteria.
To merge these relevant opportunities, Google's AI algorithms collate information from employer and recruiter careers pages and websites they've partnered with.
Including salary comparisons from LinkedIn and employee reviews from Glassdoor.
The AI then organises the data, removing any duplicate job adverts from several recruitment agencies and includes it on page 1 of Google.
The idea is to reduce the dominance of other major job advert aggregators like Indeed and minimise repeat job postings to enhance the user experience.
On paper, this sounds great. Yet, in reality, you could find yourself competing with several recruitment agencies for one job advert slot on Google. This is where smarter recruitment SEO comes in.
The Importance of Job Advert Optimisation on Job Board Rankings
Now for the other traffic driver; job boards.
With the likes of Reed, Monster, Indeed, Jobsite and CV-Library attracting millions of visitors every month, job boards are still regarded as one of the first port of calls for job seekers.
However, with over 2,000 job boards currently listed in the UK, optimising your job advert to suit each one can seem like a time-consuming task.
Luckily, the way job boards rank your job ad is very similar to Google.
Praise the Lord! 🙏 🙌
The only major difference between job board rankings and Google for Jobs rankings is that the latter uses a complex algorithm to pick out related search terms in the same field.
For example, if a candidate searches for a "sales assistant" role, Google might show sales advisor, field sales, sales representative and account manager roles.
Whereas a job board will only show job adverts based on specific keywords.
Bad news? Not necessarily.
A lot of the key methods of job advert optimisation are the same for Google for Jobs and popular job boards.
So, it's a (not so simple) case of crafting content that ticks both boxes and sells the job in the process too.
Let's explore a few of these methods now.
How to Optimise Your Job Advert for Higher Placements in Just 10 Minutes
Strap yourself in.
You're now approaching the 'business end' of the job advert optimisation process.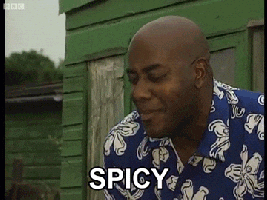 1. Pay Closer Attention to the Job Title
A sure-fire way to boost SEO for your job adverts is to pay special attention to the job title.
There are several elements to a job title. But none are more important than the title field itself.
Both Google and job boards will rank it according to this element.
To tick this one off your job advert optimisation to-do list, put yourself in the shoes of the job seeker.
What keywords and phrases will they search for in job boards and Google search?
Here are a few dos and don'ts for SEO for job advert titles:
2. Send Me the Location
Another way of optimising your job advert for higher placements is to think about targeted locations.
One of the most common mistakes in recruitment is to include the location in the job title field.
The location you include in your job listing is automatically combined with the job title to form the page title.
If you do include it in the job title, it could look something like this:

HR Manager – Sutton Coldfield, Birmingham Jobs Sutton Coldfield, Birmingham
More importantly, Google's algorithm will view this as a form of keyword spamming and will push your job advert down its Google for Jobs rankings.
It's worth noting that the title tag shown in Google is capped at 90 characters.
So, including a longer location in your job listing could negatively impact its ranking.
Avoid entering a county or broad UK location.
While it might feel like you're potentially covering more space, not many candidates will be searching for these areas.
Active and passive job seekers want detail.
You can give that to them by being relevant and specific with the location.
When you use an easy job advert platform like AdBuilder, all you need to do is enter a postcode/zip code or town/city into the relevant box and move to the next step.
If you're able to include a precise postcode/zip code, this will be used for the 'travel time' features on job boards and help your advert rank higher.
Talk about convenience. 😘
3. Start Strong
According to a study conducted by Microsoft Corp, people will lose concentration after about eight seconds.
Still with us?
Good.
So, don't underestimate the importance of the first 150 characters.
You need to develop a hook based on the needs of the ideal candidate.
(More on this later.)
This is a golden opportunity to include critical keywords too.
Rather than talking about the employer, use the first 150 characters to give an overview of the role, including:
The job title (keyword/phrase) again
The location of the job
One or two related keywords and skills
But don't overcook it by spamming the intro with keywords and phrases.
Sure, the end goal is to optimise your job advert for higher placements on job boards and Google for Jobs, but incoherent pieces of content will be penalised.
Plus, it doesn't exactly sell the vacancy!
4. Eat. Sleep. Keyword. Repeat.
The final job advert SEO tip to implement is to repeat your keywords and phrases in the main description.
Ideally, aim to include the job title between three and six times.
Nothing less, nothing more.
Try naturally incorporating the keywords into the sentences.
For instance:

"To apply for the HR Manager role, send your CV to info@adbuilder.io"

"The day-to-day duties of the Recruitment Manager include…"
It's worth including some related keywords a couple more times as well.
So, for a Freelance Copywriter role, 'Copywriter', 'Content Writer', 'Blog Writing' and 'Marketing' will broaden the appeal of the job advert and increase its ranking.
As a rule of thumb, the keywords/phrases and related keywords should be around 5% of the job advert.
To put that into context, a 250-word job description will require around 12-13 keywords.
The Extra Juicy Part Which Many Recruiters Fail to Remember
The beauty of recruitment SEO is that most of these fixes are relatively simple to solve and can be implemented in less than 10 minutes.
However, as you know, the initial process of writing a job advert can take at least an hour to complete.
(And that's on a good day.)
During this time, you must find unique and powerful ways to sell the position.
Make no bones about it, this part is hard.
Even senior recruiters can struggle writing fully optimised job adverts that rank well from time to time.
It's not to say that you haven't done your homework on the employer or the position itself.
It's the simple fact that you're now being asked to do a job of a professional copywriter, marketer and salesperson all in one.
To naturally weave in keywords and tick all the other demands of recruitment SEO while crafting the perfect message to sell the position takes years to master.
Job advert optimisation is one thing.

But if the job advert is uninspiring, you'll either attract the wrong type of candidates or put off the ones who matter.
The online journalism industry is struggling with the same problem as well.
How many times have you clicked on an article via social media or Google only to find that it offers no value or quality?
Yes, they've included buzzwords and/or keywords, but if the meat of the content fails to live up to expectations, you're going to make a swift exit.
Well, the same principle applies to job adverts.
When you're writing the content, you have to strike a balance between recruitment SEO best practices and the quality.
To get this right, you need to:
👉 Keep it personal. 👈
A key part of the job advert optimisation process is personalisation.
If you're placing a mid to senior technical role, don't be afraid to use industry-specific terms.
By this point, they'll be accustomed to the language.
You'll inertly put underqualified candidates off too.
On the flip side, keep jargon and industry terms limited if you're trying to fill entry-level jobs.
It's also essential to ask questions and make statements that will appeal to them.
Knowing how to do this is a matter of identifying the needs and wants of your ideal candidate.
Who is the employer's ideal hire? What are the common likes and interests of the candidates? What benefits will encourage them to apply?
It's then your responsibility to shape the copy around these need and expectations.
As we mentioned in our Internal Recruitment 101 blog, the key to job ad writing success is being able to follow the AIDA marketing rule (Attention-Interest-Desire-Action).
If you can get candidates to 'nod along' and take action, your content is working.
However tempting it may be, never copy and paste a job description.
It serves a completely different role to a job advert.
Great job advert copy will flow naturally and be easy to read.
While industry-related words can serve a purpose with recruitment SEO rankings, the copy shouldn't sound like it comes from a robot.
As we mentioned earlier, keyword stuffing can actually have a detrimental effect on your Google for Jobs ranking.
Don't forget to keep the tone light and the language approachable too.
Finally, keep paragraphs under two lines.
Chunky paragraphs in job adverts can lead to skim reading and a collection of CVs from underqualified candidates.
Not ideal!
And That's the Tea! ☕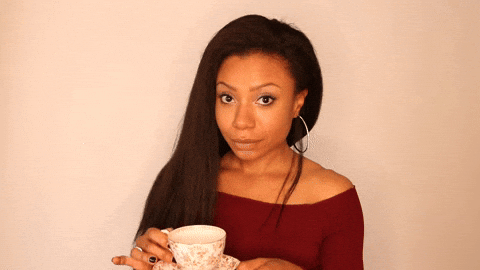 Feeling inspired? We hope so!
Due to time constraints and sore fingers, this ultimate guide to job advert optimisation is just the start of the learning process.
We have several articles which explore The Anatomy of the Perfect Job Advert in greater detail, including:
Or if you want to learn more about how our innovative AdBuilder platform can help you create fully optimised and top-ranking job adverts in less than 10 minutes, go to our recruitment page.