A go-to guide on how to do internal recruitment and assessing whether it's right for your company or not.
There's an old saying, "The grass isn't always greener on the other side. It's greener where you water it."
A cliché perhaps. Yet often true when it comes to filling a vacancy in your business.
By logic, external recruitment makes sense.
It offers a bigger talent pool and the possibility of fresh input. However, it's not always the way forward.
In this guide, we get down and dirty with internal recruitment – breaking down the what, the why and the how.
The idea is to give you the tools to execute a killer internal recruitment campaign on your tod.
No external help, just you.
Sure, it's a bold proposition.
But the prospect of automation and building time-efficient processes is what our motto is all about.
So, without further ado, let's get to it.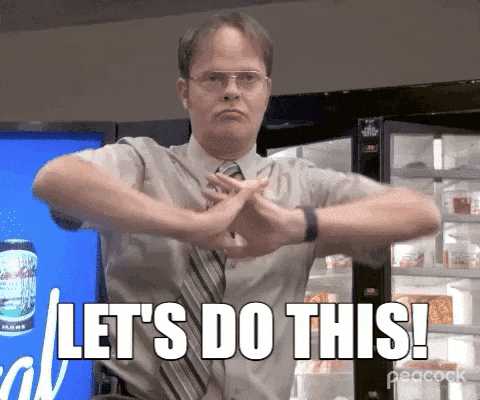 Contents
What is Internal Recruitment?
By definition, internal recruitment is the process of finding an existing employee to fulfil a new or vacant role in a business.
It's an effective way to utilise and upskill the talent you already have.
Interestingly, over half (54%) of UK adults say that they're ready to learn new skills or completely retrain to improve their chances of future employability.
Yet, despite the appetite to grow and upskill, the same report reveals that 51% of UK employees are currently given no opportunities to upskill.
In other cases, upskilling existing employees isn't a necessary part of internal recruitment.
It's just a matter of showing faith in your team and being aware of the talents your team possess.
Internal recruitment is a complete contrast to external recruitment, which involves hiring a candidate from outside of the company.
There are several types of international recruitment.
Here's a quick overview:
The Advantages and Disadvantages of Internal Recruitment
If you're reading this guide and you're still on the fence about internal recruitment, this section has your name written all over it.
In most cases, deciding whether you look beyond your company's four walls or not for your next ⭐ star employee ⭐ depends on the type of job.
For instance, if you're trying to hire a technical role which requires complex hard skills and years of experience using them, you might struggle to find someone internally.
On the flip side, if the day-to-day skills can be taught or an employee demonstrates the right type of soft skills to fulfil a certain role, it's not always necessary to advertise the opportunity externally.
To decide whether internal recruitment is the right approach for your company, let's explore the advantages and disadvantages.
The Advantages of Internal Recruitment
It's Super Speedy
On average, the job interview stage takes 27.5 days when you hire someone externally.
And this doesn't even take into account the time it takes you to write and optimise the job advert, develop the job spec and so on.
The internal recruitment process cuts out the need to get to know the candidate.
In theory, they should already know everything about your company's values, systems and processes.
An existing employee is already classed as a good cultural fit, otherwise, you wouldn't have hired them in the first place.
Just think of all the time you'll save sifting through CVs, answering emails and conducting multiple interviews.
It's Cost-Effective
Another benefit of internal recruitment is the amount of money you'll save.
You can kiss goodbye to pricey job boards and recruitment agency fees.
Employees will rarely counteroffer or haggle the initial salary too, as internal promotions are regarded as a positive and exciting step.
"If you think it's expensive to hire a professional, wait until you hire an amateur."

Red Adair
There's Less Risk Involved
As we pointed out before, you already know your existing candidates.
If you're a part of a larger organisation, get other managers and staff from their existing department to vouch for them.
With one-in-four Brits admitting to lying on their CVs, internal recruitment eliminates the risk of hiring an underqualified candidate too.
You'll Improve Your Company Brand
According to Glassdoor, 76% of hiring decision-makers say attracting quality candidates is regarded as their number one challenge.
But it doesn't have to be that way.
If you can demonstrate your previous commitment to employee career progression, you'll find it a lot easier to sell the role.
Let's face it, there's nothing more uninspiring than asking a company about career growth opportunities and receiving a fluffy, ambiguous answer.
Most 21st century candidates are eager to progress their careers and grow within a company.
So, hiring internally can open up further external opportunities down the line.
Your Employees Will Love It
Providing you follow the right internal recruitment process; your existing staff will feel energised by the prospect of opportunity.
In the UK, getting out of bed on a cold, rainy winter's day takes some willpower and a whole lot of caffeine.
Internal recruitment helps fuel enthusiasm.
As an employee, knowing the company you work for believes in rewarding people for hard work is a powerful statement.
"The only thing worse than training your employees and having them leave is not training them and having them stay."

Henry Ford
The Disadvantages of Internal Recruitment
Like most things in life, there are two sides to the coin.
One of the most obvious disadvantages of internal recruitment is that it doesn't enable you to shake things up and access a broader range of skills.
External recruitment is a brilliant way of introducing a fresh pair of eyes to a project.
Someone with the ability to deliver new ideas and inspire others.
Kate Russell made another good point in the HR Magazine, "Internal recruitment: right or wrong?", about how "Unsuitable applicants will often apply for the position (and will probably have to be interviewed). You then have to give some thought to how you will manage the feedback and keep employees motivated if they have been unsuccessful. It may be that unsuccessful internal applicants are disgruntled and make life difficult for the successful candidate."
However, much of the "is internal recruitment better than external recruitment" debate hinges on your ability to manage the situation and master the internal recruitment process.
Which leads us nicely onto the next section. 😁
5 Ingredients to Internal Recruitment Success
Internal recruitment is a lengthy process when you haven't got a Scooby about how it works.
The best place to start is to assess what you need.
Think of this as the ingredients of a cake.
Before you can start baking it and enjoying its deliciously sweet, tasty goodness, you need to prepare the essentials.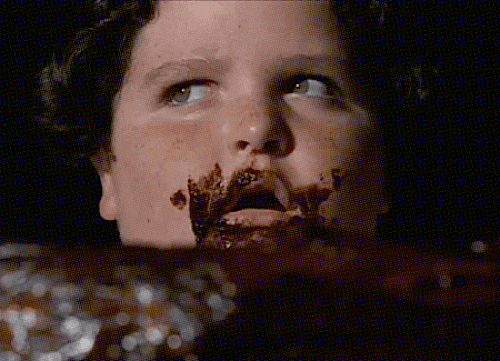 1. Keeping Accurate Records
Accessing employee records is an integral part of building a successful internal recruitment strategy.
Yes, you may know your employees very well.
But internal recruitment isn't about firing from the hip and letting personal relationships cloud your judgment.
You must treat this like any regular external recruitment campaign by giving everyone equal opportunities.
If you have access to accurate records, you can justify any decisions and prevent any disputes.
Performance reviews and CVs are a good starting point.
From a practical point of view, you'll also have easy access to reliable data to ensure you make an informed decision.
2. Set Up a Seamless Application Screening Process
Another part of the internal recruitment process to consider is the screening process.
Once you have your pool of potential candidates, you must create a consistent screening process.
For example, all candidates should be given the same treatment and asked the same questions.
This will give you a fair benchmark to assess clients when it comes to making the all-important hiring decision.
3. Choosing the Right Interview Style for You
There are several types of interviews to think about.
If your company is big, you may want to do a couple of rounds of interviews.
Perhaps the first one could be conducted by an external person from another department to keep things formal.
4. Job Advert Writing
Putting a few lines together for a job advert is easy, right?
Wrong.
Unless you're using AdBuilder, of course 😉
Granted, you don't have to worry about keywords like you would with a job advert for an external recruitment campaign.
However, it doesn't mean you can hit publish, grab yourself a glass of wine and watch the applications flood in.
There's an art to writing great adverts.
In some cases, internal or external applicants simply want you to show them the money!
In Coburg Banks' case, they managed to increase their application rate by 61.7% by simply including the salary in their adverts.
But applying that logic alone won't guarantee you real success.
The best job adverts sell the company's brand story, have a compelling hook and contain everything their ideal candidate wants to hear.
FYI – the latter isn't an excuse to lie or bend the truth!
Businesses don't outsource their recruitment to tap into an agency's talent pool.
They do it because they're able to create a fantastic advert that ranks well in a job board search engine and entices the reader to apply.
With the internal recruitment process, the emphasis is on the latter part.
So, what does it take?
What's the secret sauce to writing a kick-ass job advert specifically for an internal recruitment campaign?
Putting keywords aside, it's all about…drum roll please…personalisation.
Imagine that you're applying for the job.
An internal recruitment job advert is a piece of marketing – you still have to sell the role and appeal to the candidate.
When you write a job advert, it pays to apply the AIDA marketing rule (Attention-Interest-Desire-Action).
If you're new to the concept, here's a quick breakdown:
Using this marketing technique, it's your job to get the internal candidate to metaphorically 'nod along' thinking, "yeah, that's a bit of me".
Avoid copying and pasting a job description. 😫
A job advert and a job description serve completely different purposes.
Whether you're speaking to an internal or external candidate, treat the task of writing a job advert like a film director would treat a trailer.
A director wants bums on seats or more streams, you [the business] want more quality applications.
It's worth noting that you have just 77 seconds to grab someone's attention with a job advert too!
So, don't use endless bullet points or waffle on about the company for the first part of the ad.
Be concise and focus on the internal candidate.
To understand what the internal candidate wants to hear, you need to identify their needs and wants.
Ask yourself:

Who is your ideal hire?

What are their likes and interests?

What tone of voice do you need to use? Informal or formal?

What benefits are going to get them to move departments, relocate or apply for a more senior role?
It's then your job to shape the copy around these needs, likes and expectations.
Get this element right and your job advert will start appealing to more of the right candidates.
If you're finding it hard to master the art of writing a top job advert, don't sweat.
It takes time to crack. The key is to keep trying. You'll get there.
Though, if you find you really can't crack it and fancy a shortcut, you could consider using a tool which will automate the process for you.
AdBuilder charges £20 a month to build adverts which tick all of these boxes, in under 10 minutes.
Sometimes a shortcut doesn't hurt, and it sure beats agency fees which disappear into the clouds.
5. Don't Forget the Feedback
Feedback is a big part of internal recruitment.
As we mentioned earlier, one of the disadvantages of internal recruitment is the aftermath.
It only takes one disgruntled employee to upset the apple cart.
As their employer, you must remind unsuccessful internal candidates that they're still a valued member of the team.
It's in your best interest to provide thorough 1-on-1 feedback to clear the air and give the candidate/employee valuable advice on how to better themselves for future internal opportunities.
If you make a hash of it, then you'll run the risk of resentment.
That's not the kind of attitude you want in your team.
It can be toxic to team morale and productivity. 👎
"Clients do not come first. Employees come first. If you take care of your employees, they will take care of the clients."

Sir Richard Branson
What Are the Methods of Internal Recruitment?
Now it's time for the pièce de resistance – the methods of internal recruitment.
Once you have the ingredients, it's time to get the message out there about the internal role.
Just like the job advert writing process, you need to step into the role of a marketer.
Think about who your audience is and where they hang out.
Are they more likely to reply on certain days?
It's these questions and considerations that will give you the basis to maximise the quantity and quality of internal applications.
The best methods of advertising an internal opportunity include:
Sending a company email or including it in your newsletter
Asking managers to let their teams know about the role
Adding the job advert on your company's intranet or online comms channels
Printing flyers and putting them in breakout rooms and the dining area
If applicable, don't forget to use these methods to reassure candidates that extra training can be provided to upskill/transition into a role.
Sadly, some candidates won't apply if they feel like they don't have the support to progress or they think you'll hire externally.
Make no bones about it.
If you're fully committed to hiring someone internally, tell them.
Choosing internal recruitment over external recruitment should be celebrated.
Employees want to be a part of a company that commits to developing internal talent.
So, sing it from the rooftops, remind them in your emails and don't forget to state it in the job advert.
Good luck!
If you need any help writing effective internal job adverts in less than 10 minutes, check out our AdBuilder platform.
It's fully automated, with zero thought required.
Try AdBuilder for Free https://adbuilder.io/, and if you don't like it then you can walk away – no strings attached. 😁