Generating a healthy number of applications is one thing.
But attracting an influx from the right candidates is a different beast altogether.
Whether you're a seasoned pro in the recruitment game or a young whippersnapper still learning your trade, every day is a training day.
The evolution of the internet is making the recruitment industry accessible, yet increasingly competitive.
Copying and pasting a job description or specification isn't going to maximise views and applications anymore.
To put the 'va-va-voom' back into your job advertisements and generate the results you want, it's time to rethink the writing process.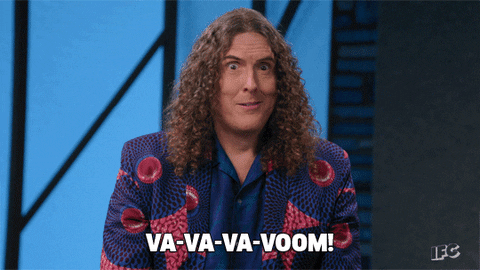 Contents
How to Improve Your Job Advertisement
Point ☝️ – Word Length
We said it before and we'll say it again, the job advertisement length is a BIG deal.
Put yourself in the shoes of the job seekers.
Whether they're looking actively or passively, they don't have the time to read an essay.
Active job seekers will come across hundreds of job ads every time they search.
Loosely speaking, they may find that only around 25-50% of them are relevant.
So, if you use the job advert as an extension of a job description, you're going to lose out on a lot of top professionals.
It's kind of like going food shopping for someone with specific dietary needs.
If you're looking for vegan-friendly chocolate, how long would you spend looking at a long product description?
1 second? 2? Maybe 5 at a push?
The point is you know what chocolate is and how it tastes.
The wrapper already states the flavour, so you don't need a long description to back it up.
The all-important vegan-friendly symbol and a clear description of the ingredients are the keys to success.
You'll rarely see a long product description on food packaging.
A popular product will use just enough text to pique one's interest and then cut straight to the ingredients.
Make no bones about it, a job advertisement is a highly important sales tool designed to sell a role.
However, don't ever underestimate the importance of brevity and its role in providing total clarity.
According to Reed, when you keep a job advertisement under 500 words, it increases application numbers by an average of 12%.
Sure, some roles may require extra detail.
Especially when you're recruiting for a senior position with an extended list of essential qualifications and experience.
Nevertheless, the job advert description itself should always be concise and easy to understand.
In fact, LinkedIn's research revealed that job adverts with around 1-300 words, rather than 301 and above, receive 8.4% more applications per view than average.
This is where it becomes tricky.
You're a recruiter/hiring manager, not a copywriter. 🖊
Knowing how to sell the company and including the key benefits within around three-quarters of an A4 piece of paper is an art form and takes a lot of time to master.
It's a case of editing, understanding the psychology behind what a job seeker wants to see in an advert and formatting it in an optimal way.
As a rule of thumb 👍, we recommend using the following job advert structure:
Job Title
Location
Salary
The Opening/Hook
The Role and Responsibilities
Key Requirements and Skills Required
The Package
The Company
The Call-to-Action
If you haven't got the time to edit and craft your job advertisements, you should check out AdBuilder.
Within 10 minutes, our automated platform will write an optimised job advertisement that would make a professional copywriter proud.
Point ✌️ – Salary
The next way to instantly improve your job advertisement is to include a salary.
Opting for 'DOE' may feel like a trivial thing, but it often puts top professionals off.
In today's world, job seekers want transparency.
Attending an interview requires time off work and extensive prep work.
If you're not prepared to be upfront about the salary range, you're asking for interview no-shows, offer rejections and poor retention rates.
In fact, over one-third (37%) of people involved in the recruitment processes say that retention rates would improve if they had been clearer about salary during the hiring stage.
To put this into context, 90% of candidates stated pay as their top priority in a job ad.
So, why make it ambiguous?
Like it or not, money is a driving force for many.
It shouldn't be treated as a taboo subject.
Leading UK recruitment agency Coburg Banks didn't, and by simply adding salaries to their client's adverts, they managed to increase their application rate by 61.7%!
If your client or agency isn't completely sure about the final salary, opt for a salary range.
At least this enables job seekers to understand whether the minimum and maximum pay bracket matches their experience and meets their expectations before wasting anyone's time.
For maximum success, you should reference the salary twice in the job advert.
Once at the beginning and once at the end.
You want to sell the opening first and then reinforce the salary after.
This way, the job seeker will get a better understanding of the role and has no excuses for missing the pay.
Point ☝️✌️ – Differentiating Needs and Wants
Needs and wants are different things.
Just because you want a job seeker to do X, Y and Z doesn't mean they need to in order to fulfil the role.
This is a prime example of why copying and pasting a job description isn't a good idea.
When you make this fatal error, you're not separating necessary skills from desirable ones.
If a job seeker sees an extensive criterion on your job advert, they won't apply.
Yes, the company would love all the listed skills in the job description.
But including ones that cover unrelated disciplines or crossover into other job titles will make job seekers feel inadequate.
Stick to the essentials and you can cover the 'nice to haves' in the interview.
Point ✌️✌️ – Job Title Optimisation
You might be thinking we're trying to teach you how to suck eggs. 🥚
But the job title is where a lot of mistakes happen.
If you don't make your job title clear, it doesn't matter how fantastic your job advertisement content is.
Chief Chatter for a Call Centre Manager role may sound super creative, but it's about as clear as mud to active and passive job seekers.
Save the quirky names for the successful job seekers and stick to clear, searchable ones for the job advertisement title.
Not sure what job title to go for?
Then you need to get clued up on recruitment SEO, which leads us nicely onto our next way of improving your job advertisement.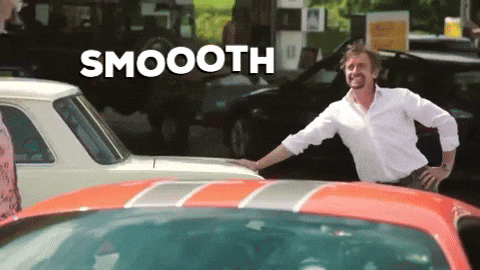 Point ✋ – Including Keywords
Worryingly, 42% of recruiters openly admit to making no effort to optimise their job adverts to be found by potential job seekers.
That's an extraordinary figure when you consider that around 30% of monthly searches on Google are job-related!
Keywords are an integral part of maximising views on your job advertisement via search engines and job boards.
Especially if you're trying to find someone for an industry where there's a skills shortage or competition is tough.
The bottom line is, if your job advert isn't optimised with the best keywords, the right job seekers won't find it.
As research suggests, only 5% of people bother going to the second page of Google search results.
To avoid this, look to nail the job title.
Not only must it be clear, but it needs to be searchable too.
SEMrush is a perfect online tool to use when you're unsure of what keywords to include.
Just sign-up for a free account and type in job titles that you think will work.
You'll then get monthly search volumes from search engines and an indication of keyword difficulty (KD).
Ideally, you want high traffic volumes and low KD.
It's a useful resource if a job title has multiple possible names.
For example, a store sales role could be labelled as a sales advisor or sales assistant.
Just bear in mind, SEMrush only gives you a handful of free searches a day before you have to upgrade.
So, use them wisely! 🤓
It's also worth visiting popular job board sites and seeing what kind of response you get from certain job title names.
Pay very close attention to the number of applications.
Just because more recruitment agencies use a particular job title and keywords doesn't mean it's generating the highest interest.
The application and view numbers will give you a clearer indication.
As a starting point, here are a few dos and don'ts to think about:
As for the rest of your job advert, aim to include your job title keyword(s) between three and six times.
For search engines, you need to think about related keywords as well.
For instance, including 'Copywriter', 'Content Writer' and 'Marketing' in a job advert for a Freelance Copywriter role will help increase its ranking.
All-in-all, the keywords/phrases and related keywords should make up around 5% of your job advert content.
For more tips on how to optimise your job advert for job boards and Google, check out our Recruitment SEO guide.
Point ✋☝ – Breaking Bad Grammar
When it comes to figuring out how to make your job advertisements more attractive to job seekers, sometimes it's the little things that have the most impact.
Given the highly competitive nature of recruitment today, it's surprising to see so many poorly written job adverts littered with confusing acronyms and grammatical errors.
Your job adverts are a direct reflection of your recruitment agency.
It only takes one error for a top job seeker to question your professionalism and ability to handle their career transition smoothly.
It reflects badly on your client and their business too.
If they're looking for someone with 'great attention to detail', you can suddenly contradict yourself if you start confusing 'their', 'they're' and 'there' or spelling the job title wrong.
Grammarly is a useful free tool to double-check silly mistakes.

Or if you want an all-in-one solution to your job advert needs, AdBuilder is the answer (again)!

Not only does our automated platform write the job ads for you, but it will:

– Remove typos

– Correct grammar and punctuation

– Stop you from incorrectly including capitalised letters

– Include keywords to get you ranked on the first page of job boards

You can find more info on our 'Recruitment Agencies' page.
Point ✋✌️ – Focusing on 'You'
The trick to improving the quality of your job advertisements and landing more of the right applications is mastering the tone.
Using one voice and style of writing for every job ad won't work.
For instance, a Senior Financial Consultant will probably want to be addressed more formally than a Sales Assistant at a high-street retailer.
However, don't mistake formality for being impersonal.
The three most important words in any job advertisement are 'you', 'your' and 'yours'.
Referring to a job seeker as an 'applicant' or 'candidate' is standoffish and impersonal.
With any compelling piece of marketing copy, you want to feel included.
Apply this same level of thinking when writing a job advertisement and you'll instantly elevate its appeal.
It's a matter of making it personal to them (you).
So, don't use the bulk of the job advertisement to waffle on about the company's history.
(That's what 'About Us' pages are for.)
The copy needs to tell a story and highlight the bits that'll make job seekers feel excited to apply.
You can even take it one step further by highlighting the keywords and USPs (unique selling points).
Point ✋☝✌️ – Removing Bias
Inclusivity is a real problem in the recruitment industry.
What you might not be aware of is the language you use in your job advertisement could be putting off male or female applicants.
Known as gender-coded language, certain words trigger different responses – depending on sex.
Interestingly, around 60% of businesses exhibit male biases in job adverts due to the use of gender-coded language.
Unconscious bias can lead to unintentional discrimination.
As a recruiter, it's your job to support the gender imbalance within certain industries – starting with the job advert writing process.
In principle, the solution is simple; use pro-diversity language to keep all parties happy.
However, knowing where to start is a daunting prospect – especially when there are more than 25,000 "problem phrases" that can cause subconscious gender biases in your job advertisements.
Here are a few examples taken from our previous blog on 'Why You Should Never Use a Job Description or Specification as a Job Advert':
For the best results, run your content through an augmented writing tool.
And that's it ladies and gentlemen.
Hopefully, after reading this guide on how to improve your job advertisements, you're feeling ready and raring to put these tips into action.
Failing that, you can always let AdBuilder do all the heavy lifting. 💪
As we mentioned a few times already, our platform creates job ads that are fully optimised, well-written, error-free and gender-neutral in just 10 minutes.
Not bad, eh?
To see what all the fuss is about, sign-up for a free 14-day trial. 👇
⭐ Write brilliant job adverts with a FREE 14-Day trial of AdBuilder ⭐