Do you have the 'Need for Speed'?
As in, the need to improve recruitment efficiency?
If so, fasten your seatbelts and enjoy this high-octane, thrilling guide on how to reduce time spent writing job adverts. 😎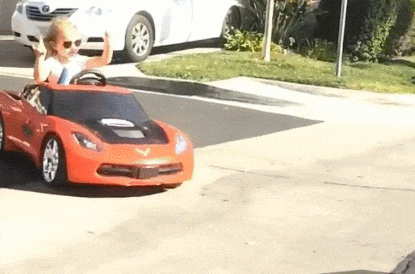 Contents
4 Ways to Reduce the Job Advert Writing Process
You don't have to be long in the tooth to know that writing good job advertisements take time.
To be precise, our work with Coburg Banks revealed that it takes an average of around 44 minutes for recruiters to write a job ad.
Multiply this time by multiple jobs every quarter and this will start to accumulate into days.
And let's face it, 44 minutes is mightily impressive.
If your team are inexperienced or you're writing an ad for a niche/technical job, it can take hours.
There's no shame in it.
The fact of the matter is that you're not a professional copywriter, and neither is your team.
Writing a well-crafted job advert that's fully optimised for SEO is an art form.
So, what's the solution?
Point ☝️ – Use a Job Advert Template
There's a template to everything in life.
Building websites. Marketing strategies. Garden design templates. Even life plan templates.
I know, I know.
Too deep.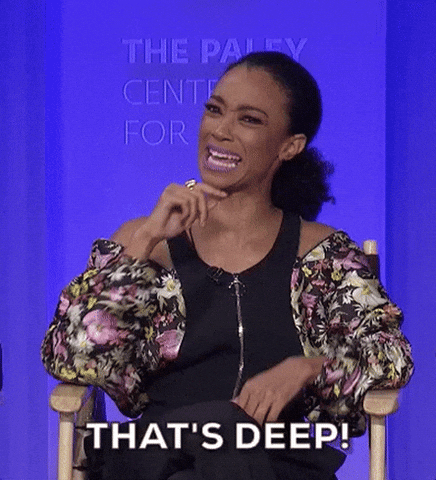 The beauty of creating a job ad builder platform is that we get to see a lot of data.
We know what works and what doesn't.
How to structure an ad in a way that gets it ranked at the top of job boards.
Here's a job ad template that's worked well for our clients…

– Job Title

– Location

– Salary

– The Opening/Hook

– The Role and Responsibilities

– Key Requirements and Skills Required

– The Package

– The Company

– The Call-to-Action
Job Title
The most important element of recruitment SEO is the job title.
It's your ticket to getting found.
Both Google and job boards will rank your advert depending on this field.
The key to getting it right is to put yourself in the shoes of the candidate.
What are they searching for?
You essentially need to dumb the job title down to the lowest common denominator that will attract the masses.
Unless you're recruiting for a senior role, don't be tempted to include the level of seniority you're seeking in the job title.
You can use your job advert copy for this.
For instance, 'Freelance Copywriter' is much more searchable than 'Mid-Weight Freelance Copywriter'.
However, if the role requires a core skill, including it can help you narrow down your search and cut out a lot of timewasters.
A perfect example is to use 'Java Web Developer' instead of a broader 'Web Developer' title.
Location
One of the biggest mistakes you can make is to include the location in the job advert title.
When you include the location in the job listing, it automatically includes it with your job title to form the page title.
So, if you include it in the title as well, it'll appear twice and you could get penalised by Google for keyword spamming. 🤦‍♂️
When it does come to including the location in the listing, avoid broader locations like your county or country.
Active and passive job seekers want to know exactly where the job is before clicking.
So, keep it specific by sticking to your town or city.
Salary
Including the salary matters.
According to First Recruitment Group's survey, 90% of workers said that their top priority in a job advert is the pay.
Candidates don't have the time or patience to guess.
You need to be transparent from the outset.
A salary bracket is better than nothing and can save you a lot of time wasted interviewing the wrong people.
The Opening
What makes you watch a film? (Besides the presence of your favourite actor or actress.)
🎬 The trailer. 🎬
In a job advert, the opening is your Hollywood trailer.
It's your opportunity to sell the role and ensure it hooks people in.
Don't use it to waffle on about company history.
You have loads of time to do that later during the interview or screening stages.
A fantastic opening line is an equivalent of starting a trailer with Morgan Freeman narrating – velvety smooth and super welcoming. 😍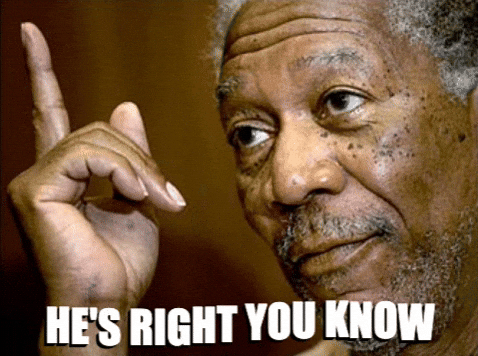 It's your responsibility to make sure your ideal candidate can find your job, and when they do land on it; they feel compelled to take some time out of their busy day to apply for the job.
Ideally, the opening should be between 3-4 lines and consist of:

– An overview of the role

– What the job entails

– The location

– Keywords (i.e. the job title)
You can do this by either asking a question or simply stating your requirements.
The Role and Responsibilities
As tempting as it might be, don't copy and paste the job description.
There are key differences you must be aware of.
Keep it concise and under 3 paragraphs.
You can even use 5 or 6 bullet points to break up bulky text and improve readability.
Key Requirements and Skills Required
Stick to the must-have requirements.
The nice-to-haves are the cherry on top.
Evaluate the job specification and highlight what is required to fulfil the day-to-day duties.
If you keep it realistic and within the expectations of candidates, you'll attract more applicants.
The Package
Like any piece of marketing or sales copy, it's all about focusing on the target audience.
Your candidates want to know what's in it for them. (And rightfully so.)
So, be sure to include all the meaningful benefits and job perks.
The Company
Most candidates will do their own research on your company.
They don't need any company spiel, cut straight to it.
Keep this part of the job advert within 2-3 sentences and only include the critical attributes that will sell the job.
Brilliant company location and facilities are two compelling examples.
The Call-to-Action
If I had a penny for every time a recruiter or company failed to include a clear and punchy call-to-action at the end of a job advert, I probably wouldn't be sat here writing this.
I'd be sipping Mai Tais on a beach in St Lucia!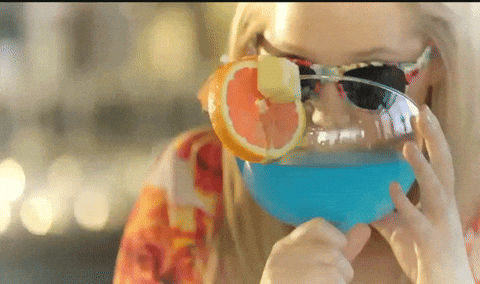 A few years back, we discovered that by using the word 'Apply Now' at the end of our adverts, increased the number of applications by 21.73%!
It might feel simple, but small changes can make a big difference.
So, be direct and give candidates a clear action.
👍 Advantages of Using a Job Advert Template

One of the biggest advantages of using a job advert template is consistency.

By following the set structure above, you should be able to streamline the writing process.

It can give every member of your team a system to follow.

It won't feel like you have to reinvent the wheel.

Like a questionnaire, the questions/topics are already defined.

You just need to fill in the gaps.

👎 Disadvantages of Using a Job Advert Template

From a broader perspective, sticking to a template formula might actually harm your recruitment efficiency.

Why?

For the simple reason that templates aren't going to cut the mustard for every type of job.

There will be a time when you need to exceed the ideal 300-word limit and include more company info.

Especially if it's a technical job for a startup, requiring several skills.

A templated approach can also lead to complacency and sloppiness.

As humans, when we become accustomed to things, we go into autopilot.

You could probably go a few months, even years, without driving a car and you'll never forget how to get from A to B.

But that doesn't make you susceptible to mishaps and crashes.

With a job advert, what's stopping you from deleting the wrong thing or making typos?

You could easily forget about keywords and optimising the right parts of the ad too.

A job advert template doesn't improve the flow of the content and the messaging either.

In theory, you're fulfilling the role of a copywriter and trying to use marketing techniques to persuade a job seeker to apply.

A systematic approach towards writing content could jeopardise the tone and personality – therefore making the role sound uninspiring.

Taking all these points into account, if you can't write a top job advert from the start, it's going to slow up the rest of the hiring process.

So, it's a balancing act you need to consider.
Point ✌️ – Outsource to an Agency
Sometimes it pays to stick to your strengths.
After all, why spend hours every week doing a job that a specialist can do in a fraction of the time?
There are several different types of recruitment agencies to choose from, depending on what role you're trying to fill.
You should always choose one specific to your needs.
Otherwise, you might as well do it yourself!
👍 The Advantages of Outsourcing to an Agency

The advantages of outsourcing job writing responsibilities to an agency are fairly obvious – you'll save a whole lot of time and hassle!

You can wave goodbye to the job advert writing process and screening duties. (Oh, the joy!)

👎 The Disadvantages of Outsourcing to an Agency

When you outsource, there's always going to be an element of risk involved.

You're effectively rolling the dice and hoping your chosen recruitment agency can deliver the goodies.

Sure, you'll reduce the time it takes to write a job advert by doing away with the process altogether, but at what cost?

It's no secret that recruitment agencies can cost an arm and a leg.

There's also a risk that an agency might do a bit of a bodge job on the job advert.

Trust me, it's not uncommon.

As we mentioned earlier, recruiters aren't copywriters.

However, it's worth noting that there are some exceptions to the rule.

Response Web Recruitment have flipped the traditional recruitment agency model on its head.

They've taken the best bits of recruitment but packaged their services in a way that gives the company complete control of the recruitment process for an affordable, flat fee.

There are no hidden fees or outdated forms of advertising.
Point ☝️✌️ – Practice Makes Perfect
Nothing trumps experience.
As you become more accustomed to the structure, the expectations and the stylistic traits required to write a piece of compelling ad copy, you'll do it without thinking.
You'll no longer second-guess why you're writing things or what you need to do to get your content in front of the right people.
There are loads of resources you can read that will help you master the art of writing a kick-ass job advert more quickly.
Including our guide on The Anatomy of The Perfect Job Advert.
"The more that you read, the more things you will know. The more that you learn, the more places you'll go."

Dr Seuss
Every time you read something relevant and learn a new insight, you're levelling up your ability in a subject.
You'll use your insight snippets to fuel your thinking and start understanding what your candidates want.
However, this doesn't mean that binge-reading a load of content in the same way you'd binge-watch a whole series of Peaky Blinders in a week is going to suddenly make you the king or queen of job ad writing.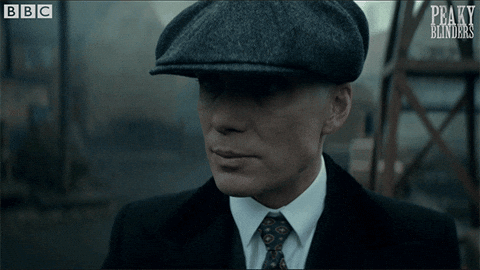 You need to learn on the job and always analyse the results.
If you start evaluating the analytics after every campaign, you'll get a clearer idea of what's working and what isn't.
Is your job ad ranking low and not generating enough traffic?
Or are you getting the hits but not the applications?
Stats don't lie.
So, you should combine them with your greater knowledge to better inform your next attempt.
👍 The Advantages of Practice

There's something highly satisfying about learning something new.

With every article you read and recruitment campaign you complete, there's a lesson to think about.

It's how you use these lessons and apply the knowledge moving forward that matters.

👎 The Disadvantages of Practice

Naturally, learning on the job will take time.

Yes, it's a fantastic way to reduce the job ad writing process and improve recruitment efficiency in the long run.

But how long can you afford to wait?

That's a question only you can answer.
Point ✌️✌️ – Use AdBuilder
The final tip on how to reduce time spent writing job adverts is to use a SaaS platform that does it all for you.
Writing a job advert takes around 1-hour to write. (Or 44 minutes if you're Coburg Banks!)
AdBuilder helps you create a fully optimised one that even the most experienced recruitment advertising copywriters would be proud of in 10 minutes or less.
Simply answer a series of questions, select your ideal ad version and publish.
Here's how it works:
👍 The Advantages of AdBuilder

The AdBuilder platform gives you complete control over the hiring process while drastically reducing time spent trying to write job adverts.

Within minutes, you can publish an advert that ranks at the top of job boards, create compelling copy that wows candidates and attracts the best people for the role.

There's even a FREE 14-day trial.

👎 The Disadvantages of AdBuilder

The only con of adopting AdBuilder is that you might have to do some convincing to get consultants/employees on board with a different platform.

Transforming the way people work or adopting new technology will always divide.

E.M. Rogers' Diffusion of Innovation (DOI) Theory perfectly captures this process.

From the 'Innovators', 'Early Adopters' and 'Early Majority' who embrace change, to the 'Late Majority' and 'Laggards' who need persuading before utilising new ideas, behaviours or products.

Yet, this doesn't make AdBuilder a no-go area.

The electric vehicle industry is going through this very transition today.

But it's those who embrace it quickly who will benefit and make a difference.

So, AdBuilder is a platform worth investing in and pushing.

Especially if you're looking to minimise the job ad writing process and improve overall recruitment efficiency.
While you're here 👀
If you want to continue swotting up on all things job ad-related, check out some of our other content: