If we know anything here at AdBuilder, it's that filling job positions with workers isn't always as simple as it seems on the surface.
Advertise job, find a candidate for it, pass candidate on to the client, get 'em hired.
That's it, right?
If you're running a recruitment agency, you'll know the answer is:
Yes, and no. 🤷‍♂️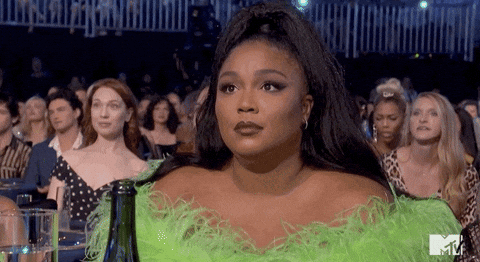 In this blog, we'll wade knee-deep into the waters of the modern-day recruitment industry and find out whether agencies or jobseekers have it harder.
I'll then share our carefully collated top tips for filling those positions quickly and effectively.
Let's do this…
Contents
How Hard Is It to Find a Job in Today's Market? 👨‍💻
On average, every job vacancy advertised receives 250 applications, but only one person gets hired in the end.
From that stat alone, you might conclude that it's a painful time to be a jobseeker. 😢
But the reality?
It's a little more complicated.
On the one hand, a lot of applications are made for every vacancy.
It can be a long and grueling process for an individual to find a new job – especially one that truly suits their needs and preferences.
But on the other hand, there ARE more vacancies than ever before. ⚖️
AND many in the recruitment industry are complaining of a talent shortage that's making hiring harder.
It seems like the best way to answer the question of how challenging it is to find a job at the moment is to go sector by sector.
As the infographic above shows, IT engineers and optometrists are a hot commodity on the UK job market.
So, if a jobseeker is operating in one of those fields, they'll probably be snapped up fairly quickly.
But that's not to say that every candidate across the board will have such an easy time.
As a recruiter, your awareness of the candidate and their experience means everything.
And that means understanding the struggles they face during the job-hunting process matters.
With a little more knowledge acquired, let's move on to the current recruitment market from the other side of the fence.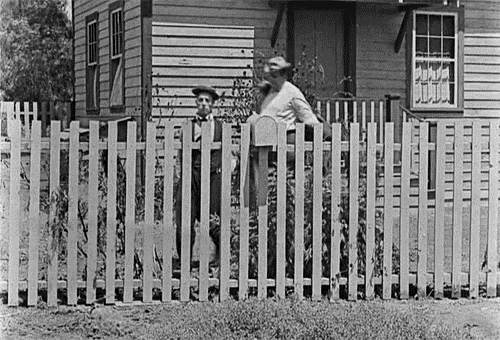 How Hard Is It to Fill Jobs in Today's Market?
If you've read even a few recruitment horror stories in your time, you'll know that recruiters don't have it easy, either. 💆‍♂️
Not every candidate is a gem, and it's not always easy to find the ideal person for the job.
Three of the most commonly asked questions surrounding this topic are:
Is there really a talent shortage?
Do companies expect too much from employees?
Why are companies not hiring unemployed candidates?
Is There Really a Talent Shortage?
The number of listed vacancies is at an all-time high. 📈
But is that because there isn't enough talent to fill those vacancies?
Or is it a bit more complicated?
In some cases, there is a talent shortage.
And it's because many senior employees in the Baby Boomer generation are aging out of the workforce.
But when you look at job boards and aggregators like Indeed, how many senior positions do you find compared to the number of entry-level job postings?
It's possible that rather than there being a shortage of talent, there's simply a shortage of correctly talented people who are WILLING to work certain roles.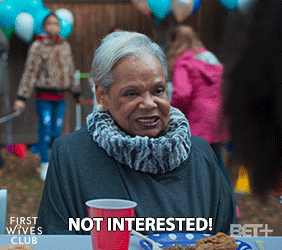 During the pandemic, people tasted flexible working hours and working from home.
And guess what?
Many people liked it and don't want to return to pre-pandemic working standards.
This brings us to question two…
Do Companies Expect Too Much from Employees?
In the workplace, many employers put a great deal of responsibility on their employees in terms of both time and effort.
Your recruitment agency should always strive to work with companies that you know to be good, fair employers, as hiring for these people will be a much easier job with a much higher success rate. 💖
Remember:
A bad reputation doesn't stay under wraps for long when the truth is only ever a few clicks away.
But even pre-onboarding, there are questions.
We have to ask ourselves whether the changing state of recruitment is asking too much of candidates.
54% of employers have decided not to hire a candidate based on what they find on their social media profiles, and 57% are less likely to interview a candidate they can't find online.
Do these statistics paint a fair picture?
I'm sure some of the content discovered was grounds not to hire, but was all of it?
And what about being penalised for an absence of content?
That seems even less fair.
I think it's probable that the ready availability of data has made us all pickier, on both sides of the coin.
Jobseekers are pickier about the roles they apply for (hence the perceived talent shortage), and recruiters and hiring managers are more careful about who moves through the stages of the hiring process.
Rather than saying, "Companies expect too much of employees in today's professional world", maybe we should adjust that statement?
Perhaps to something like, "We're all changing our professional standards right now and evolving with the digital recruitment landscape".
Nothing stays the same forever, does it?
Recruitment standards change, in the same way you don't wear the same wavy garms you were rocking 10 years ago anymore.
(Unless you do, in which case… You heard nothing. 🤫)
Why Are Companies Not Hiring Unemployed Candidates?
38% of employed jobseekers can use their professional networks to find new roles and opportunities, compared to a far lower 18% of unemployed jobseekers.
The picture for unemployed jobseekers is overall a lot less rosy and many companies are more hesitant to hire unemployed candidates.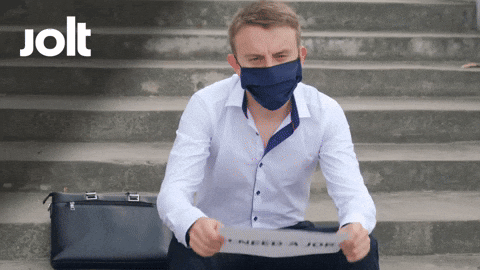 Here are a few reasons why:
They can hold unconscious stigma towards unemployed people that prevents them from making clear and unbiased judgements.
They can make an incorrect and assumed judgement about what a resume gap might mean about a person's circumstances/abilities/personality.
They can feel it would be more effort to train someone up on current industry standards if they've been out of the industry (even in a few months, plenty can change in a fast-paced sector).
They don't have as much of an incentive to hurry up and make a job offer, as unemployed candidates don't feel as "in-demand" or "wanted" as employed candidates.
"We found bias against the jobless among human-resource professionals as well as among the broader public, virtually from the outset of unemployment." – Geoffrey Ho, recruitment expert
Luckily, if you're handling a client's candidate sourcing process, you have the power to remove some of the more biased and less logically founded reasons for dismissing candidates from the mix. 🔋
Here's hoping doing so will lead you to the best person for the job and cause smiles all-round.
7 Top Tips for Filling Job Positions with Workers, Efficiently and Effectively ✅
Finding a top candidate fast isn't easy, and I won't pretend it's going to be a walk in the park. 🌿🚶‍♂️🌿
Hopefully, these seven top tips for filling job positions with workers will make things a little simpler for your agency.
Put your focus in the correct places, and you'll soon see some results…
Tip 1: Never Stop Pipeline Building
As of 2021, growing a talent pipeline is one of the top five recruitment priorities for industry professionals.🚰
When you've got that pipeline in place, you massively streamline the recruitment process.
Therefore, you reduce time to hire and make things about a million times quicker for your clients.
This is especially important if you're running the kind of recruitment agency that fills lower-level positions at a rapid rate, rather than conducting more in-depth corporate headhunting.
Tip 2: Always Consider the Candidate Experience
Candidate experience matters. And the good news is that it's not even hard to improve.
For example, 82% of candidates agree that the biggest barrier to completing an application is unnecessary complexity. 🤯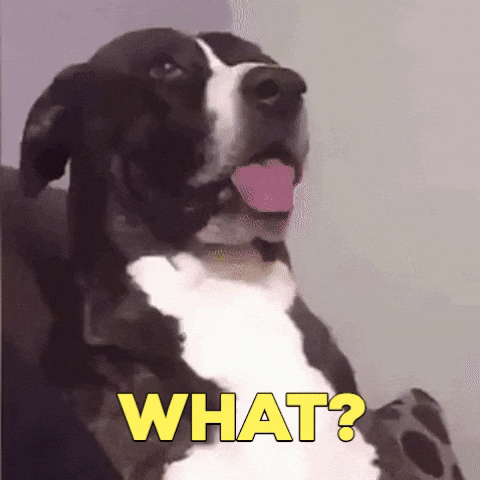 Keep it simple and fill positions more quickly.
When a candidate has a good experience with an application process, they're not only more likely to stick around at a company longer if they get the job – they're also more likely to apply again if unsuccessful.
Win-win, isn't it?
Tip 3: Turn to Social Media for Sourcing Support
92% of companies looking to hire use social networks to find talent, so don't miss out.
Even more importantly for your agency, 73% of Millennials (the dominant age group in the workplace at present) found their last job via social media.
If you're not utilising LinkedIn and other social platforms, you're missing out on a wide pool of candidates. 📲🏊‍♂️
Particularly passive candidates who aren't actively looking for a job but might jump at a great role if it was presented to them.
Tip 4: Create Job Adverts That Encourage Speedy Applications
Cover all of the following bases, and you'll fill job positions left, right and centre…
5 Reasons Why Candidates Don't Click The "Apply" Button on Your Job Ads

1. They're Way Too Long

A super-long job advert is snoozeville for a busy jobseeker with multiple applications on the go in a day. The shortest job ads have the highest average application rates, so when you're creating yours, try to keep them at a max of around 300 words.

2. They're Poorly Written

If you bash out an ad in five minutes and then throw it up online, you're not representing the best of your client's company or the best of your recruitment agency. Typos and bad writing WILL be noticed by eagle-eyed candidates, and they won't bother applying. It's unprofessional.

3. They Include Examples of Offensive and/or Exclusionary Language

Many studies have shown that diverse and inclusive teams achieve more in the workforce and increase companywide profitability. But if your ads are full of exclusionary, offensive and old-fashioned phrases, it stands to reason that the number of diverse candidates pressing "Apply" will drop dramatically.

4. They're Company-Focused

Don't talk too much about the company/the workplace/the brand – and if they say they want you to, push back. When producing listings for jobs, always think about what the CANDIDATE, first and foremost, would want to know. Salary and benefits package, location and job responsibilities top this list [LinkedIn].

5. Missing the Essential Ingredients

Those ingredients are a strong hook, searchable job title, great salary and benefits package, your location, a bulleted list of requirements and responsibilities, some company background and a clear call-to-action. Plus, you should sprinkle all of this with the most important ingredient of all – SEO friendliness!

Find out more about how to optimise your job ads for SEO. 🕵🏻
Tip 5: Ensure Your Agency's Brand is Strong and Trusted
80% of recruitment professionals agree that employer branding has a significant impact on hiring ability.
This goes for the branding of your agency too.
When candidates know they can trust you, they'll keep coming back.
And if they keep coming back, the speed at which you can fill positions with workers will increase. ⏭
Tip 6: Incorporate Diversity and Inclusion at Every Stage
Using diversity and inclusion practices in recruitment is a must from the word go.
It starts with including a strong diversity statement in your job advertisements and checking them for bias with AdGrader.
It ends with making diverse candidates feel comfortable and happy to work for your clients. ❤️🌈
Tip 7: Automate the Small Stuff, and Make Time To Sweat the Big Stuff
With recruiting automation tools, you can free up a huge amount of your time (and the time of everyone that works for your agency).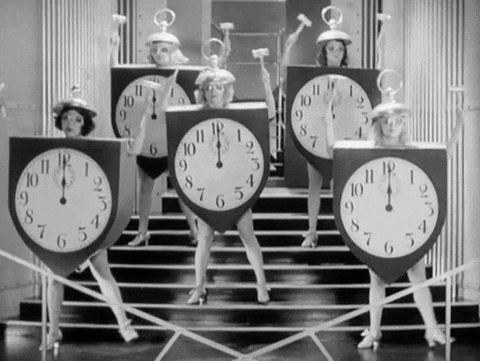 Commonly utilised types of automated software in the recruitment field include:

– Applicant tracking systems

– Pipeline management systems

– AI talent intelligence solutions

– Chatbots and automated updates

– Job aggregators that automatically list jobs pulled from all corners of the internet

– Predictive hiring tech

– Job advert building platforms
When that time is free again, it can be better spent on the seven tips above, further increasing your agency's ability to fill roles efficiently. 🕰
Fill Job Positions with AdBuilder ⌛️⏳
As I mentioned above, automation can be a godsend for your recruitment agency.
It enables employees to free up their time and spend it more wisely.
AdBuilder is a great example of a time-saving automated recruitment tool.
It's also an innovative way to create consistent quality job ads for your clients that attract consistently quality candidates.
Who could ask for more?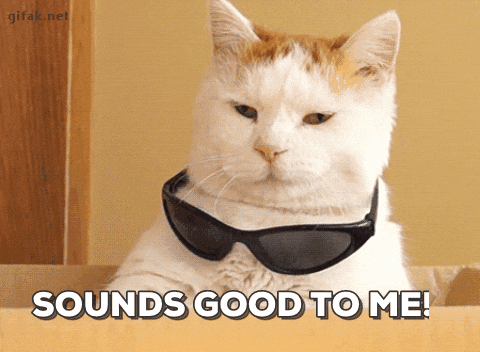 For more advice on running your recruitment agency and filling job positions with workers, check out the following content: